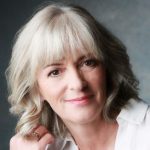 Stef Ticehurst
Stef is an accredited coach, team facilitator, and VoicePrint practitioner, with over 20 years' experience leading teams and influencing across organisations. Stef's strengths are in helping businesses create sustainable change through transformational leadership with their senior leaders and emerging talent.
Background
Stef has 10 years' experience working as a coach, focusing on transformational leadership and systemic coaching, developing awareness of self for leadership, influencing skills and resilience at work. She has coached leaders through transformations of their organisations such as mergers and restructures and worked with senior leaders across a range of industries including public health and service sectors.
Style
Warm, open and pragmatic Stef listens, questions and provides challenge, adapting her approach to suit the individual and the session. The impact of her coaching has been described as creating insight, perspective, improved communication and increased confidence.
Qualifications
PG Diploma Executive Coaching and Development Portsmouth University
EMCC Practitioner Coach
ILM Level 7 Certificate in Executive Coaching and Leadership Mentoring
BSc Speech Sciences, University College London, CERT Member of the Royal College of Speech and Language Therapists
Expertise
Leadership Development:
Stef has supported individuals on a number of leadership development programs in organisations within the energy, financial and health sectors. These programs were focused on high potential talent and women in leadership and have included 1:1 coaching and 360 feedback facilitation.
Coaching:
Stef has provided 1:1 coaching for senior leaders of complex leadership organisations. Their coaching has frequently focused on authentic and transformational leadership, insight of and ability to adapt their communication styles, influencing skills, as well as individual resilience and leading teams through significant change.
Using a variety of techniques and tools, including VoicePrint, Stef supports leaders to enhance their insight into their own communication style, their impact on others and their ability to adapt their communication whilst maintaining authenticity.
Through the COVID19 pandemic Stef has been part of a 1:1 coaching program for leaders in the NHS, where the focus has been on leadership, resilience and transitions through a major restructure and transformation program.
Executive and High Performance Coaching:
Stef has worked with sporting professionals (including Olympic contenders) as well as high performing leaders, who have high expectations of themselves and those around them, coaching them around performance, communication skills and resilience in the business world.
Career Coaching:
Stef has provided a variety of career coaching on a 1:1 basis including developing skills for senior roles, supporting transition into senior positions and life transitions e.g., preparing for maternity leave/return to work, retirement and career change.
Sector Expertise
Energy
Healthcare
Academia
Manufacturing
Third sector
IT
Clients Include
North Bristol NHS Trust
Apetito
Engi
ACWA Power
Cuespeak
City of Bristol College
Sheffield Hallam University
"Stef is an extremely talented coach; encouraging but also challenging when it is required. My sessions with Stef were always helpful: at busy times, when it would have been easy to cancel, I came away feeling refreshed and energised. Stef's support of me was unwavering and my confidence and resilience have definitely improved. I recommend her as a coach absolutely and without reservation."
"I met Stephanie at a turning point in my career. I needed someone skilled enough both to support and challenge me; but also, to think with me and to help me see what I could not see. Stephanie was the perfect coach for that. She listened to me when I needed and pushed me when I was ready. She understood my struggles and she saw my strengths. At the end of our sessions, I felt much clearer about my own portfolio, my focus and my steps ahead. I will always be grateful for her help and would recommend Stephanie wholeheartedly to anyone who goes through challenging times in their career."
"Stef coached me through the first year of a major project to develop an app. She was always quick and incisive in her questioning, and her approach enabled me to break down a project which could have been overwhelming into manageable chunks with clear goals. I was amazed at her ability to steer me so quickly towards answering my own questions. And she did all this with great warmth, humour and sensitivity. I can recommend Stef as a coach wholeheartedly and without reservation."