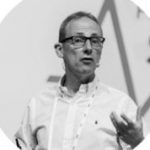 Simon Shepard
Simon blends data and expert knowledge from the world of sport, health and business to create effective teams.
He is Head of Health & Performance for Middlesex CCC and MCC and oversees all things health, wellbeing and performance at Lords.
Over the past decade he has talked and worked with organisations who recognise the value of their people and want to help them function effectively at both an individual and team level. Simon helps leaders to challenge and support individuals and teams and to assess their performance behaviours.
Clients include: Unilever, IMG, BMW, Heineken and Deloitte.