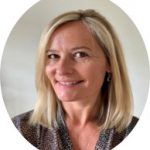 Sara Barker
Sara spent over 15 years working in a corporate environment, managing teams and leading the commercial strategy for several high-profile consumer media brands. Sara has spent the past 7 years working as a trainer and facilitator and coach across a diverse range of clients and sectors.
Sara's business experience and roles included, Group Advertisement Director at Haymarket Consumer Media, Sponsorship & Promotions Director at Bauer Media and Managing Director of round8 – a specialist media recruitment agency. It is this 'real-life' business experience that adds credibility, relevance and a level of empathy to Sara's approach and delivery style.
Sara has worked with a wide variety of clients and sectors including; Media (BBC Worldwide, Bauer, Citywire, Net a porter, SKY, Hachette, Business Insider, The Mill), Food & Beverage (Camden Town Brewery, Bidvest Fresh, Dalziel, Hain Daniels), Recruitment (Odgers Berndtson, round8, Horizon Teachers), Finance (ICG), Sport (Fulham Football Club), Transport (Heathrow Express), Telecoms & Technology (Virgin Media, Oracle, Ve Interactive, BT), Events (London Tobacco Dock). Sara has experience of delivering and facilitating programmes both locally and globally.