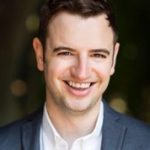 Robert Kirby
Robert is a high performing facilitator and consultant with extensive experience in designing and delivering interventions which specialise in bringing about behavioural change within people.
Background
Robert believes that at the heart of a goof learning intervention is a methodology that inspires and lasts far longer than the event itself, creating a re-skilling and up-skilling state of mind that deepens an individuals sense of empowerment and interpersonal freedom.
Having worked and trained as an actor across theatre, film, tv and radio, Robert became fascinated by what made one performer more impactful and engaging that another.
Understanding that the answer lay in a delicate combination of the inner world of a person and the communication choices they have available to them, Robert now focusses on using that understanding to support organisations and the individuals within them to expand their attitudinal, vocal, physical and linguistic capabilities.
Working with a wide body of participant audiences including apprentices, graduates and middle, senior and C-suite leaders, he has a particular interest in the areas of wellbeing, presentations, personal impact, influencing and storytelling.
Style
Robert creates learning environments that feel fresh, fun, emotionally safe so that participants can maximise learning and immediately apply skills back in the workplace. He works with a rehearsal room like and practice led methodology, supported by expert indivdidualised feedback conversations, enabling his clients to discover new approaches and choices that empower them to think differently and reach new levels of peak performance.
Qualifications
BA (hons) Acting
Expertise
Leadership Development:
Worked with leadership teams in FTSE 250 companies to develop leaders capability to gain buy-in through the use of storytelling.
Designed and delivered interventions centred around supporting leaders to emotionally support managers through difficulty.
Coaching:
Coached a large number of senior managers and c-suite level leaders in advanced presentation skills to support their business development goals.
Executive and High Performance Coaching:
Coached an audience of graduates in personal influence and impact in order to help them understand high performance and deliver targets.
Sector Expertise
Finance
Tech
Government Departments
Areospace
Hospitality
Cultural
Automobile
Healthcare
Legal
Higher Education
Sport
Clients Include
MoneySupermarket Group
Camden Town Brewery
Marriott Hotel Group
Institute of Internal Auditors
Spire Healthcare
The Crown Prosecution Service
Museum of London
"A genuine collaboration where Robert took on the challenges of our business, listened to our cultural nuances and most importantly built on the objectives of the training. They delivered… wonderfully engaging, interactive and relevant experiences for an audience of executives and creative directors."
"As a result of the programme, every single person was aware of what they did well and needed to do differently in order to increase their impact during presentations."
"Robert really worked hard to get to the bottom of what we were trying to achieve and delivered content that challenged staff, while offering practical tools to take away on the day."