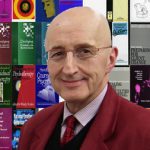 Professor Windy Dryden
Windy Dryden is one of the most respected practitioners, contributors and trainers in the Cognitive Behaviour Therapy (CBT) tradition of psychotherapy. He is best known for his work in Rational-Emotive Cognitive Behaviour Therapy (RECBT.)
Windy is Emeritus Professor of Psychotherapeutic Studies at Goldsmiths University of London.
He has published over 230 books and has trained therapists all over the world, in as diverse places as the UK, Australia, the USA, South Africa, Turkey and Israel.
Ground and Air is commited to incorporating approaches and techniques from a range of fields which we feel will help get the best results. We see RECBT as a central approach – and something that differentiates much of our work.
It's a privilege to have Professor Dryden's involvement to help inform our work.