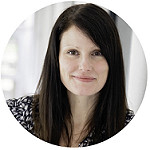 Kirsty Askwith
Kirsty is an experienced HR and Commercial specialist who focusses on Organisation Design, Development and Effectiveness
Background
Kirsty has 15 years' experience working with SME's who are experiencing fast growth. Kirsty works with Organisations to prepare them for the future by helping businesses create a roadmap to understand where they are now, where they aspire to be and how they will get there. This ranges an array of both people and commercial driven capabilities such as business processes and efficiency,  through to the full people agenda.
Following over 8 years' operating at Board Level and 8 years' experience of working as a Finance Manager, Kirsty is a business focussed people specialist. Kirsty's experience ranges from business start-up and set up through to merging five business into one and creating a 'one culture'. Kirsty holds an MA in Human Resource Management and is CIPD qualified. She volunteered on the Milton Keynes CIPD committee for 10 years organising in excess of 50 CPD events for CIPD members.
The first 10 years of her career were spent in the creative industry and Kirsty applies her aptitude for creative thinking in her business life. Through her experience and personal values Kirsty delivers results by gaining the trust of those she works with.