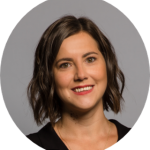 Kim Foster
As an experienced Trainer, Facilitator and qualified Coach I work with leaders to help them reach their full potential, focusing on the outcomes they are looking to achieve. I am a creative thinker and pragmatic coach, having worked with a vast range of business leaders in a wide range of sectors throughout my career.
Background
I started out in retail quickly working my way up through the "HR" ranks, specialising in talent, development and engagement. Specifically, leading the Argos People Transformation and running key projects across the 50,000 employees. In 2016 I transitioned across in to consulting where most recently I was People and Change Director, giving me insight and experience as an Exec member myself, as well as being trained in Executive team facilitation. I am also trained in a wide range of human behaviour and psychological tools, giving me access to these, where helpful, during coaching sessions. Having worked across a large number organisations in a variety of sectors, I believe that people and their engagement is fundamental to the success of any organisation. I work with leaders to develop their mindset, behaviours and capabilities, before working to develop the culture across the organisation. I am passionate about new and innovative ways of working, always pushing for results and return on investment.
Style
I have a warm and approachable style and like to build relationships, creating a safe environment where challenge and support are equally balanced. I am commercially focussed and pragmatic, with a knack for asking the right questions to get to the root of an issue. I coach leaders to not only lead their teams in the best way but to enable them to reach their full potential as individuals as well. As someone who works and interacts with a variety of people, I know the importance of communication, collaboration and influence in the workplace and as such offer insight and challenge to support coachees to focus and develop this area.
Qualifications
Accredited coach with the International Coaching Federation
Post graduate certificate in Business & Personal coaching
Time to Think coach trained, Nancy Kline methodology
Corestrengths accredited practitioner
Voiceprint accredited practitioner
Core strengths certified facilitator
Member of National Council of Psychotherapists
Postgraduate diploma in HR Management
Member of Chartered institute of personnel and development
Expertise
1-1 Coaching:
I am an experienced coach who is passionate about behavioural change and achieving outcomes. I work with individuals to reach their full potential, helping them to look at challenges from a different angle, explore all opportunities and provoke fresh thinking and insight. Recent individuals I have worked with are: –
Head of Finance within the NHS, helping them to improve their management style and impact within the organisation.
CEO of a consulting organisation, working with them to manage their transition into the role.
Vice president of a technology company to develop his communication style, impact and influence.
Senior project manager in the housing sector, considering how they step up into a more strategic role and maintain a better work life balance.
Executive, Board and Team Facilitation / Coaching:
I have a passion for developing and delivering team days that really make a difference, scoping requirements through 121 interviews, designing the day and coaching the team throughout a facilitated workshop. No raft building here! Recent examples include: –
Work with the SAS executive board on a VoicePrint communication session, facilitating them to explore their individual and team communication to enable them to overcome blockers.
Organisation Design focussed sessions at Glen Dimplex, helping them to strategically work through a new organisational structure.
Work with the Outcomes First Group Executive team to enable better communications and working relationships.
Team facilitation for a joint venture bid team, starting their bid process by defining team purpose, principles and ways of working in order to maximise productivity, collaboration and team working throughout the bid leading to a winning bid.
Leadership Development:
I have designed and delivered a wide range of management and leadership programmes across a number of different sectors. Recent examples include:-
NATO Management Development Programme – ongoing programme with 3 groups of 12 people per year.
Outcomes First Group High potential programme
CA technologies High potential programme
SAS Executive Leadership development
NHS coaching train the trainer
"Kim is phenomenally gifted at listening intently and knowing the most important questions to ask me, which enable my thinking and ultimately support me to reach energising and mobilising decisions. She is patient and insightful and her innate understanding of human beings and their behavior enables her to support me to take on other people's shoes to shed light on different perspectives"
"Kim was excellent at asking the right questions to lead me to answering my own questions and is good at helping me address the "awkward" questions when I try to avoid them. She always sets up a relaxed environment to allow me to speak freely and confidentially – this helped me focus my thoughts to achieve my objectives. The thought processes that Kim has introduced me to has allowed me to see and think differently in situations and therefore my reaction is more approachable on the receiving end. She has given me the reassurance that I needed that I am not a bad manager/leader and that I can manage different people, with different personalities, with different working styles in any situation. I could always rely on Kim to give me honest feedback whether it be good or bad, for me to enhance my leadership skills and support me to climb the career ladder. All this was achieved in only a space of six months – anyone who has Kim as a coach will be privileged to work with her; I have been extremely grateful for this development opportunity."
"It's been a hard road, but a great outcome. Thank you again for all your help and support. What's been really useful is ideas and input that have made me think hard about who I am, what I love and am good at, and therefore what I should be doing and where. You've really been great at that."