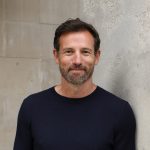 Jim Brown
Jim works with business owners, executives and high-potentials across a range of industries.
Background
He has over 25 years' experience launching and running businesses locally and internationally. With a background in talent search Jim has supported and advised executives and led external hiring initiatives for global media brands and technology firms.
This has afforded him a unique perspective into how major organisations, SME's and hyper-growth businesses operate – and how their founders, leaders and top performers think. Jim knows first-hand and through his client work what it takes, emotionally and financially, to invest in an organisations' culture and success. 
Style
Jim is both practical and aspirational. He invests a lot of time into understanding the person or team as well as the influences and systems that surround them. He is vested in supporting his clients to achieve meaningful results which are congruent with their values, capabilities, and priorities. He is also committed to helping them control what they can, whilst adapting healthily and constructively to everything else.
Jim's experience helping executives to navigate a myriad of personal and leadership challenges has afforded him an acute awareness of how the agendas, relationships and dynamics that surround us all influence how we feel, think and act.
Jim looks to advance his client's interests, whilst keeping a firm eye what's most important to them within the confines of the system they are navigating and the lives they want to lead. He has the confidence and integrity to challenge people in pursuit of the very best results.
He uses questioning, frameworks and modalities from the fields of physiology, psychology and performance, alongside his business instincts, to look for the very best approaches and solutions for his coachees – and the people who are important to them.
He enjoys coaching and consulting, principally because he loves helping people to have the conversations they most need to have, with themselves and others.
Qualifications
BSc Honours degree in Sports Science from Loughborough University
Cognitive Emotive Behaviour Coach
NLP Master Practitioner
Advanced certified assessor and trainer in Emotional Intelligence (ECR, ECR360 and Emotional Sports Inventory)
Accredited in personality psychometrics (including PPA DISC and High-Performance Trait Indicator) and VoicePrint specialist
Advanced Certified to teach the Grief Recovery Method
Heart Rate Variability & Lifestyle Assessment practitioner, qualified by FirstBeat for promotion of wellbeing and the prevention and/or recovery from Burnout
Certified in Single-Session Therapy (SST) mode of delivery
Qualified team coach
Sector Expertise
Media and Entertainment
Digital and Technology
Industry
Sport
Retail / E-commerce
Banking and Finance
FMCG
Professional Services
High Net Worths
Clients Include
Microsoft
Forbes
Holland & Barrett
Quartz
Tribe
The Washington Post
Contagious Communications
Pinterest
Top 3 Global Bank
E-sports Racing Team
BCA Plc