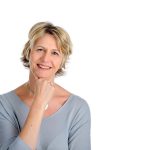 Helen Mundy
I am an energising coach and a specialist in leadership development, who puts my client's unique needs at the heart of my work. I coach individuals and teams, and specifically boards and executive teams, to increase their performance in pursuit of the organisation's aims.
Background
I have over 15 years experience as an Executive Coach, Systemic Team Coach, NLP and leadership trainer and organisational facilitator. My work is all about people, irrespective of sector, industry or level in an organisation – I work with individuals, teams, organisations and their stakeholders that want to change the results they are getting and are prepared to commit to developing their flexibility to think and act differently.
Style
My approach is to create a learning environment that supports clients to open to new thinking. I create an atmosphere of trust, openness, calm, permission and humour within which clients are stimulated and challenged to expand their comfort zones. I use an integrated model of neuroscience, NLP and many other approaches to offer tools, models and ways of thinking that can build new neural pathways to success.
Qualifications
Master executive coach with the Association for Coaching
Master NLP practitioner and trainer
Trained systemic team coach with the Association for Coaching
Accredited 'Time to Think' coach
VoicePrint accredited for improved communication and influencing
Masters degree in Management and Socially Responsible Business
Expertise
Leadership Development:
I have designed and delivered Leadership development programmes for a number of organisations looking to align their leadership to the direction and values of the organisation. Highlights include:
A programme to 200 retail branch managers to refresh their leadership in anticipation of business transformation. Well received by participants and senior management, the content is still in evidence today in the way store mangers work.
A blend of learning events and content for Costa Coffee to align the leadership of their branch managers to the company's values. The programme over a year was successful in supporting this alignment and the growth of the business.
Coaching:
I have coached over 250 individuals, comfortable at all leadership levels. Working on a wide variety of coaching needs which include:
Building resilience and/or confidence
Understanding and changing impact
Career coaching
On-boarding newly appointed Executives
Developing generative working relationships
Building flexibility in style of leadership
Reducing the impact of stress
Dealing with conflict
Driving high performance
Executive, Board and Team Facilitation Development:
I have facilitated the development of over 25 teams from functional teams to Boards. I have studied Systemic Team Coaching and bring some of the most up to date practice to team work. Recent experience:
Board Coaching of a large NHS Teaching Hospital – working with a new Chairman and the Chief executive to provide a programme of coaching to create a generative Board atmosphere to release their potential as a team.
Senior management team of a Hospice who had newly set-up as a community interest company. Developing the SMT's awareness and improvement of their leadership and working relationships as a team.
Sector Expertise
Retail
Oil & Gas
Banking
Healthcare
Local Government
Nuclear
Automotive
Law
Pharmaceutical
Architecture
Manufacturing
Third sector
IT
"Helen connects quickly with people, from the Chief exec to the PA, enabling them to feel safe and therefore go further. This means that everyone takes something from her interventions and that changes the organisation overnight. It's energising and gives us a higher rate of return on her work than we've experienced with other suppliers."
"Helen holds her clients in the utmost regard and really values their potential to meet their intended outcomes. This is complimented by her breadth of interpersonal and organisational awareness…which leads to grounded interventions that really make a difference."