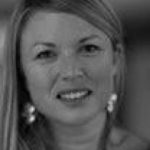 Hayley Mascall
I provide coaching and mentoring across the media, marketing and creative industries, as well as personal coaching to individuals.
With 16 years experience in media and marcomms I have an understanding of the challenges, pressures and needs of the industry and appreciate the importance of return on investment.
I work with organisations who wish to invest in their people to help them fulfil their potential.
I believe in progress, forward movement and in creating solutions. I believe in supporting individuals and organisations to facilitate change, to improve performance and build progressive cultures. I believe in enabling people to become the best version of themselves.
Background
I have worked in the coaching world for over 10 years. Initially in business development building relationships, workshops and training courses. I set up my own coaching practise in 2019 and love every minute working with my clients to achieve their goals.  For me, there is nothing better than seeing a client at that moment of realization, when a breakthrough occurs and they know they can make that positive change, do something differently and get unstuck.
Prior to becoming a coach I spent 16 years in media and advertising. I worked with a broad portfolio of global and local brands to develop, grow and meet their targets and specified goals. I also learnt how much I love working with people to develop them and enable them to fulfil their potential.
Style
I am naturally curious. Curious about people and their patterns, behaviours and beliefs. I am also logical and analytical and like looking at things from different perspectives. I have found that supporting clients to consider new ways of looking at issues and challenging their current perspectives can have significant impact. I create a safe, encouraging and energizing space to be heard but will also challenge clients where appropriate to think differently.
I believe in working collaboratively and work in partnership with my clients to identify what needs to happen and what's getting in the way of effecting positive change
I adopt an integrated approach drawing on numerous modalities that I have come to favour over the last 11 years and am highly passionate about psychological, transformational coaching. This is where I believe the most impact can be made. I primarily use Cognitive Behavioural techniques, Clean Language and brain-based coaching to enable my clients to reframe and reshape their thoughts and beliefs, and help them get unstuck.
I work in the positive. A positive-biased approach enables clients to build their self-esteem and self-confidence, and fire up their motivation. We break down the patterns, thoughts and beliefs that have limited them and together we identify ways to move forward so that my clients can truly fulfil their purpose and potential.
Coaching with me is an exploration of self awareness and a journey on the path to being at your best.
Qualifications
IEMT Practitioner – certified
Certificate in Coaching – accredited by the AC
Clean Learning – Clean for Teams
Being Clean – Introduction to Clean Language
Certificate in Cognitive Behavioural Coaching
BA (Hons) in Communications and Linguistics
Expertise
Coaching:
121 Coaching in organisations from middle management to CEO level
Coaching with Clean Language and metaphors
Various workshops training different coaching techniques
Career Coaching:
Coaching to step up to leadership / to the board
Sector Expertise
Marketing and Communications
Media
Publishing
Music
Clients Include
FCB Inferno
Publicis
Group M
Redwood Publishing
The Upside
Step Up Club
The Metro
The Telegraph
"That one session helped immeasurably. I now know my perfect vision, what I need to do with the business and am so fired up that I've already started re-working what it is I need the team to do and be"
"I have enjoyed and greatly benefited from Hayley's sessions, both from a personal and professional perspective.  She has a lovely warmth, along with the amazing ability to get to the root of issues. She puts a clear and structured plan in place to ensure action is taken, with accountability attached"
"She helped me to believe in myself and my ability. She helped me to see a clearer path and see where I fall down and why and what my barriers are, which is amazing. In my line of work, imposter syndrome is rife, so it felt good to be able to recognise my achievements, something I often fail to do. This in itself has helped me to work smarter."
"She encouraged me to find my own solutions rather than directing or guiding me. It's been really good for me to set my own goals and a plan of how to get there. I'm so excited about getting things moving and changing now!"
"Hayley helped me to believe in myself and my ability and helped me make changes that I'd never thought possible!"
"Hayley was patient, direct and listened to what I had to say. Through her questions and her attention to detail, she managed to help me see what was important, keep a realistic and positive outlook on my career. She helped me to see how I was self sabotaging and actions I can take to stop it happening in the future. I can't recommend her enough."