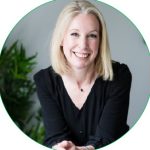 Hannah Saunders
Hannah is a coach and pitch specialist. She helps high potential individuals cultivate a 'winner's mindset' so they're set up for success. Her clients have usually sensed more is possible, or glimpsed a future they'd like to create, but need help to get from A to B (sometimes via C). Through structured exploration, Hannah enables her clients to identify and push past any barriers so they can move from good to great and beyond.
Background
As a former Managing Director of a content marketing agency, Hannah has first-hand experience of many challenges executives face. And with her background as pitch lead for countless global brand wins, she knows what high performing teams look like and the impact team dynamics can have on commercial success.
Hannah has launched offices and built full-service agency teams from the ground up in Hong Kong, Shanghai, and Cape Town to service new clients, post-pitch. She embraces cultural diversity and enjoys working with international clients, having lived and worked in Asia for several years. On her return to the UK on the birth of her son (now three), she formalised her on-the-job coaching skills with Barefoot's world-leading coach training and has ACC accreditation from the ICF. She is currently completing her PG Certificate with the University of Chester and undertakes regular CPD and supervision. She is an Associate Career Coach with Randstad RiseSmart; an Associate with Mindbeat; and offers 1-2-1 and group coaching on a range of topics.
Style
Hannah sees her role as enabler: helping clients to notice and then navigate any obstacles and go on to achieve more than they believed possible when they first came to her. She is energetic, humorous and fun, challenging whilst being engaging, warm and open, and she understands the pressures of leadership. Her approach is strategic and structured, whilst always being client centred.
In addition to the many benefits you'd expect from a coaching programme with a skilled coach – a heightened sense of self-awareness, a shift in thinking/behaviour, increased confidence – Hannah gets results. Whether it's more revenue to the bottom line or a double promotion, she brings her commercial mindset to the coaching space to deliver some very tangible outcomes.
Qualifications
Accredited coach with the International Coaching Federation
Barefoot Coaching Trained Coach
Mental Health First Aider (MHFA England)
Expertise
Has built, trained and coached commercial teams in-house at media and agency businesses
Coaches new leaders around eg First 100 days; executive presence; stakeholder mapping and networking; team management skills
Communication & Team Cohesion
Has created and delivered team communication workshops using DISC to a Hubspot digital marketing agency
Has built, led and coached pitch teams to deliver the win for clients eg Cathay Pacific, British Airways, 02, London Business School, Tesco
Delivers 1-2-1 and group coaching on career confidence and job search success. Coaches director level clients into new roles
Sector Expertise
Retail
IT
Financial Services
Media
Education
Travel
Hospitality
Telecommunications
Clients Include
Adobe
Clari
Criteo
Booking.com
BabelQuest (digital marketing)
Specsavers
Navigate (YouTube agency)
Pareto (Sales)
NatWes
Hugo & Cat
"Hannah has been my coach for the last 6 months and in that time, I have achieved more than I could have imagined. I reached out to Hannah because I was lacking clarity on my future career goals and didn't know what my next move should be. Not only has Hannah helped me build goals that align to my strengths and the things I enjoy the most, but I have also been promoted into a new leadership role. I would never have thought this was possible without Hannah challenging my way of thinking and offering support and encouragement along the way. Thanks to Hannah I have a clear sense of direction, greater self-belief and a job I really enjoy!"