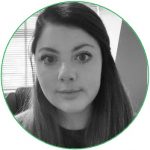 Dr. Laura Alcock
Dr Laura Alcock is a senior clinical psychologist registered with the Health Care and Professions Council (HCPC). ​
She has worked primarily within child and adolescent mental health services in the NHS and, in private practice, she works with children, adolescents and adults with mental health difficulties. Dr Alcock has particular experience in the assessment and diagnosis of children, adolescent and adults with neurodevelopmental conditions including autism spectrum conditions and ADHD.
She also works with a range of difficulties including, challenging behaviour, depression, anxiety, panic, OCD, bipolar disorder, trauma, emotional regulation, attachment, substance misuse, learning disability and self-esteem.