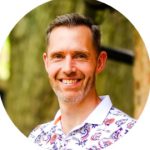 Clayton Green
Hailing from a background of physical performance, and after working in Formula One with McLaren for over 12 years, Clayton now pursues the potential of enhancing the functions of the mind, body, and environment to produce results.
Background
Clayton has over 20 years' experience working in the fields of health, wellness, and performance with everyday people as well as elite racing drivers and motorsport teams.
From 2008 to 2020, he oversaw McLaren's Human Performance Programme where he was responsible for combining the mind, body, technology, and data to formulate novel performance systems to help individuals and teams achieve their best. This included operating as Sir Lewis Hamilton's Driver Performance Coach across the 2010 Formula One Season.
Style
Clayton is practical, pragmatic and creative in the way he approaches every assignment. He sees each person as unique – drawing upon the best science from the Eastern and Western models of the human body and, where possible utilising state-of-the art technologies to tailor the best approaches. His mission is to enable people to successfully make permanent changes in their health, wellness, and performance in the most efficient and effective ways. He achieves this through a combination of transformative lifestyle coaching, physical conditioning, and the use of technology to maximise efficiency and enhance awareness.
Qualifications
BSc (HONS) - in Physical Education, Sports Science, and Social Sciences - Loughborough University
Postgraduate Diploma – Distinction in Applied Sport and Exercise Physiology - St. Mary's University, Twickenham
CHEK Holistic Lifestyle Coach Level 2
CHEK Practitioner Level 2 – CHEK Institute
Diploma in Sports Therapy and Fitness Training – Premier Global
Diploma in Transformational Coaching (ongoing) - Animas
Expertise
Executive and Athlete High Performance Coaching
Performance Data Analytics
Executive, Board and Team Facilitation Development
Organisational Design & Development
Executive and High Performance Coaching
Leadership Development