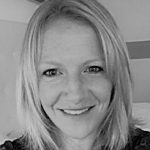 Caroline Forman
Caroline is an accredited coach and facilitator with extensive experience in developing leaders and managers. Caroline has worked in a variety of industries (Nestle, Debenhams, Lloyds Banking Group, Accenture, Connor HR) supporting individuals across both the UK and Europe.
She has a passion for behavioural science and working with leaders to understand themselves and their impact on others. Caroline is an experienced feedback coach for both the VoicePrint and the Body monitoring tools. Combining this knowledge with her ability to quickly engage others, and using her curiosity to positively challenge, Caroline strives to enable tangible positive change for anyone she is working with.
Caroline has held an integral role in business transformation and change programmes whilst at Debenhams and Lloyds Banking Group and has also delivered change by partnering with key stakeholders to identify the behavioural shifts needed to achieve organisational goals.
Background
20 years' experience in a variety of HR roles (Recruitment, Talent Management, Learning and Development)
10 years' experience in designing and delivering Leadership development solutions.
11 years' experience in coaching individuals
Managed small and large teams throughout her career.
Style
Caroline receives consistent feedback about the positive impact of her natural curiosity and ability to constructively challenge.
These two skills help her to actively encourage people to really understand their own behaviour and to help them see how they can work on changing things if needed.
Caroline encourages new ways of thinking, exploring beliefs and mind-set to enable deeper exploration of issues and identification of "lightbulb moments".
Clients also like working with Caroline because she is approachable, supportive, motivating and honest.
Qualifications
ILM Level 5 accreditation in Coaching and Mentoring
Voiceprint practitioner
Accredited First Beat body monitor feedback coach
ILM Exceptional Trainers certificate
Hay/Korn Ferry Leadership styles and Climate feedback coach
Change cycle accredited feedback coach
Associate Member of Chartered institute of personnel and development
BSC (Hons) Psychology
Expertise
Leadership Development:
Design and delivery of many modular Leadership development programmes for manufacturing, media and healthcare businesses
Coaching:
Coached individuals at all levels to achieve success in both performance and wellbeing. Passionate about coaching through change and enabling others to develop resilience.
Focus on communication using VoicePrint and Wellbeing using the First Beat bodymonitoring tool.
Career Coaching:
Over a decade of coaching individuals of all levels going through career transitions.
Sector Expertise
Retail
Media
Banking
Healthcare
Local Government
Law
Third sector
IT
Education
Manufacturing
Engineering
Clients Include
Nestle
Rolls Royce
Dennis
University of York
Advance HE
Robert Jones and Agnes Hunt Orthopaedic hospital
Debenhams Plc
Humberside Police
Reckitts
"I regard you as a very effective coach. You have a professional but friendly and open personal style, which I believe is ideally suited to this work. It is also evident that you listen carefully to clients and tailor your input accordingly."
"You have a natural coaching style that really helped me to consider all the options and then focus on what was the right thing for me."
"A big thank you for all your help and support throughout the whole programme. It's been a pleasure to work with you, and your good humour, coaching expertise and overall knowledge has been integral in making it a success."