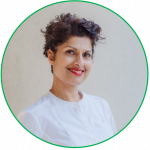 Carla Faria
Carla is a qualified, accredited coach, who works with individuals and teams to support them in gaining a deeper understanding of who they are and how they work so that they can define their goals and move forward effectively.
Background
Before launching my coaching business, I spent 25 years in the media industry, launching, growing, and running commercial content departments. During my time in media, I supported mine and other teams through periods of growth, acquisitions, restructures, and realignments. I led my teams through periods of significant change and disruption, with the aim of ensuring that not only would the organisation continue to operate effectively, but individuals would know that they had everything they needed to thrive, not just survive, when in the the throes of 'change'.
Style
COACHING 1:1:  Warm and encouraging, whilst also direct and dynamic. My aim is to ensure that balance is achieved between support and challenge, making sure to establish what 'support' and 'challenge' mean for the individual, ahead of starting work.
TEAM COACHING: Energetic, with a mix of (i) TED-style sharing of compelling content; (ii) interactive sessions, where we work around live or recalled situations and (iii) reflective, where we regroup around what we've learned.
Qualifications
Postgraduate level training in Coaching, Barefoot Coaching
Membership and ACC level accreditation with the International Coaching Federation
MBA from the European University, Toulouse
BSC (Econ) degree in Economics, University College London
Expertise
1:1 Executive coaching
Team Coaching
Group coaching
Facilitation
Sector Expertise
Media and advertising
Finance
Governmental agency
Charity sector
Clients Include
Global Media Group
Warner Music Group
Lloyds Banking Group
Contagious
The Ideas Foundation
Future Dreams
"Having Carla work with particular members of the Advisory team here at Contagious has only resulted in positive outcomes for everyone. She takes time to really understand why we want to partner a coach with a colleague, and also helps them find their own path through the process. She's brought her excellent skills to a range of circumstances and different personalities, and made an impact each time. We're extremely happy to partner with her." 
"The Studio was a new department within the organisation, with individuals from four departments merged into one. We wanted a considered external facilitator, who could listen to differing voices, and help us to frame our behaviours and culture as a new team. Carla's bespoke workshop allowed for all the voices in the team to contribute to a variety of sessions. She was exceptional in guiding and helping us to stay on track. At the end of our time together she had delivered a great session, articulating how we could better work together, appreciate our differences, cement our core values, and ultimately work better as a team. Great feedback from everyone who attended."